Beenleigh Darts was founded in 1969 with approximately 50 members playing out of the 4 Beenleigh Hotels and the Waterford Hotel. We have now expanded to having 350 members flocking to Beenleigh Darts form all over South East Queensland. Beenleigh Darts is affiliated with Zone 10 Darts, QDA and the DFA & SQDC. Beenleigh members have represented all these elite and illustrious organisations throughout the years.
Over the 38 years of our Association many members have come and gone. Some have moved interstate, some just no longer play the sport and some have passed on. However we have many members who are clocking up their 30+ years and are still with us, but may have changed just a little.
Noel & Shirley Hickmore (1969) Both were involved with the founding of Beenleigh Darts Club. Noel last played in 2000 for Triards but due to ill health retired to Chancellor Park in 2002.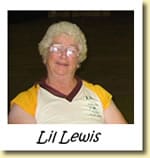 Lil Lewis (1970) still plays and captains the Kandoos Darts Team. Lil was Registra for the club for many years and served on the committee. A Life Member, Her smiling face can also be seen behind the bar.
Chris Wolter (Ratcliffe 1970) a founder member of what is now Beenleigh Darts, is the longest serving member of the Association. Chris was the first lady to throw 180 in the club, the first ladies singles champion, the first person to take out Gold Membership and played in the first all ladies darts team, The Sunuppers. She has served on the committee as secretary & treasurer for many years and is a Life Member. Chris was also partly responsible for founding the Beenleigh Juniors.
Don started playing after he met Chris and is now just reserve for his son Andrews team. Don served as Club President for many years and will turn 80 on Anzac Day 2007. He was awarded life membership in Feb 2007.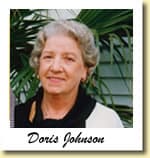 Doris Johnson joined Beenleigh Darts in 1970 and captained the first all ladies team, the Sunuppers, playing from the Sundowner Hotel, Beenleigh.
Doris, Beenleighs most senior member, passed away in August 2004.
She is survived by two daughters Ann & Chris who have both been members of the Association since 1970.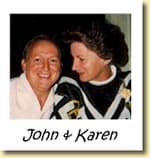 John & the late Karen Evans. John still plays and captains two nights each week for Kingsridge.Sons David & Martin and daughter Donna all took up the sport. John served as President of the club and was a committee member for many years.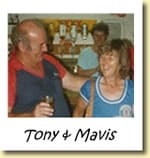 Tony & Mavis Douglass are still playing for Payday and both are very active representative members
Desley McGlen joined Beenleigh Darts in 1979 and still plays league on Thursday Nights. Desley was Beenleigh's first Lady State rep, a fete which she accomplished twice. She is a life member of the Association, and served on the committee as treasurer for many years. Desley is at present the Gaming and Liquor Nominee for the Club.
The year 2007 is the 21st anniversary of ownership of our own club house. The club house changed dramatically since we first took over with renovations still in progress. We think Beenleigh is the first dart club to have full liquor and gaming machine licenses.
Beenleigh Darts can accommodate 24 competition boards, with twenty boards permanently in use weekly.